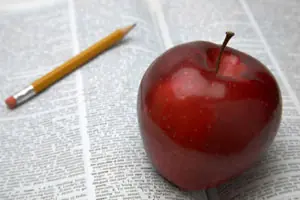 Effectively teaching middle school ESL requires an understanding of both the unique mindset and challenges of the middle school student, as well as solid teaching techniques to address English as a second language learners. Many resources exist online and in print to provide advice, information and support for middle school ESL teachers.
Resources for Middle School ESL Teachers
National Middle School Association
To effectively teach middle school ESL, begin by enhancing your general middle school teaching skills. Association for Middle Level Education is an excellent place for teachers to begin researching effective middle school teaching practices. This organization boasts thousands of members, a magazine, and a yearly convention. Although not specifically devoted to ESL teaching practices, middle school teachers may find a supportive voice and shared wisdom among the thousands of teachers who are members.
ESL Teaching Materials on YourDictionary
There are a wide variety of teaching materials designed to enhance your ESL lesson plan including printable worksheets, games and other classroom activities. These materials are available on YourDictionary as well as links to websites with printable and interactive materials. For example:
Online ESL Teaching Materials
Middle school ESL teachers may wish to peruse the many classroom and district websites with ESL materials posted for review. Many contain detailed yearly plans for the ESL programs in districts across the nation, as well as useful lesson plans, downloadable and printable worksheets, and much more. For example:
For teachers working with English language learners, the middle school designation may be particularly problematic. Frequently, school districts group students according to age or grade level without regard to their language proficiency. A middle school ESL classroom, for example, may contain children of similar age but with great diversity in English language fluency. Teachers encountering such a situation may find it useful to create lesson plans that encompass both a whole class and small group model.
The demand for excellent teachers has never been greater, especially for middle school ESL teachers. As more and more children enter school with limited English proficiency, they'll need the help of teachers who can provide the resources they need to succeed.