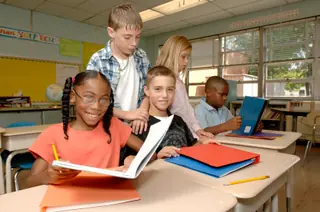 Learning ESL, or English as a second language, involves learning how to speak, read and write English. ESL reading activities are key. Learning to read English documents can be challenging for ESL students because reading involves an understanding of vocabulary words and sentence structures. Here are some activities designed to give ESL learners extra practice in this skill.
ESL Reading: Resources for Activities
Here are some links to online sources where you can find ESL reading activities for ESL students and teachers
"Take a Bath!" which is a reading comprehension test related to bathing

"Summer Solstice" which is a reading activity related to the summer solstice

"Test Taking Skills" which requires students to read about test taking skills

"Improving Your English" which is a reading about improving English

"Friendship," which is all about friendship

"April Fool's Day" which talks about this fun April holiday

"The Travel Bug," which is travel focused

"English Around the World" which allows students to read about speaking English in various parts of the world.
Finding Fun ESL Reading Activities
Fun ESL reading activities are a great way to add a little spice to your lesson plan. Use these resources as a starting point to create your own unique activities.