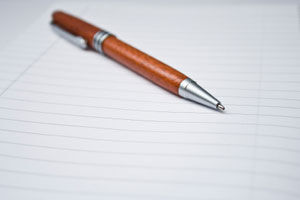 ESL intermediate writing exercises are some of the most difficult lessons to develop or to find already developed on the Internet. There is a wealth of pedagogy and instructional material available for the beginning ESL writing student, and the advanced student can typically be exposed to mainstreamed material. Exercises for the all-important middle ground, the intermediate ESL student, are not easy to find.
Without a well-conceived theory to take students from the basic level to the advanced level, many second language learners get trapped in a quagmire of not quite being fluent and not quite being beginners. This sort of linguistic purgatory is highly frustrating and can be avoided with the proper implementation of ESL intermediate writing exercises.
Finding ESL Intermediate Writing Exercises
The Internet has long been a useful source for ESL instructional material, but the overwhelming amount of content that is available can make the act of getting to the good stuff tedious. This information below has been selected because of its usefulness with the ESL demographic that is not quite advanced, yet is past the stage of being a beginner.
One factor to keep in mind when preparing lessons for intermediate writing students is that the resource need not be specifically geared for ESL students to be useful. The following texts are extremely well designed for intermediate writing instruction and can be tailored to meet the needs of your classroom's population.
Working to ensure fluency in language learners is a multi-staged process. Taking students from the most basic lessons to the advanced stage requires careful attention and a focused pedagogical philosophy. With the above resources and a thoughtful instructor, an ESL student will transition to the advanced stages of English proficiency in a natural and productive manner.