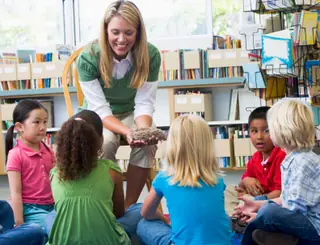 Teaching ESL to kindergartners can be challenging. Many children at the age of five or six are just beginning to become comfortable with one language. Introducing a new language, especially one as complex as English, can thus be difficult.
However, studies suggest that children learn languages better than adults, and so children may be able to excel at their ESL studies when they begin in kindergarten. Here are some resources to find tips and activities to help make learning fun and to encourage kids to enjoy getting a firm grasp on the English language.
Resources for ESL Activities for Kindergartners
Here's a list of links to websites that have done an excellent job at compiling activities that would be beneficial and fun when teaching ESL to very young students:
Using ESL Activities for Kindergarteners
Finding the right resources can make creating your ESL lesson plans for your kindergarteners easier. While these resources are a great starting point, give your lesson an original twist to keep you kids engaged.