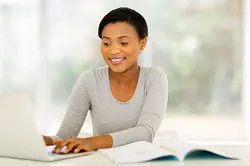 Many different ESL methodologies can be identified as major contributors to the teaching pedagogies at work in the contemporary ESL classroom. Since the field of ESL is growing rapidly, new research is continually being published that refines older ideas and establishes new trends.
Demographics Drive Methodologies
Depending on the demographic of your student population, different methodologies may apply. Adult students, for example, have been shown to benefit from different ESL methodologies than primary school students.
Some theories are widely respected and implemented, while others are considered to be fringe ideas that are embraced by a smaller number of educators. Some theories are so new that they are still being evaluated and analyzed for their effectiveness.
Resources for ESL Methodologies
The following resources provide excellent information about some of the major ESL methodologies at work in classrooms around the world. Some of the resources favor certain methodologies over others. The landscape of teaching methods and pedagogies has always been highly controversial, and these resources certainly reflect that historical pattern.
Four Theories of Second Language Learning: A very useful resource that provides information on four different views of second language acquisition. The behavioralist view, the cognitive view, the critical period hypothesis, and the natural order hypothesis are all covered.
Methodologies, Approaches, and Techniques: This excellent website compiles reviews of the major ESL teaching methodologies. The list of theories covered is fairly comprehensive, as it contains information on Audio-lingual, Conversation Analysis Contributions to SLA, Cognitive Code, Whole Language, Caring and Sharing Approach, Community Language Learning, Counseling Learning, Linguistic Model for Learning Living, Student Learner Centered Instruction, and more.
English remains the common language used by people around the world for commerce and cultural interaction. As the world's economic systems and social orders become more and more intertwined, strong English language skills will continue to be of the utmost importance. For teachers of ESL and second language learners alike, it is essential to understand the major trends and philosophical ideas that influence and inform the ESL methodologies of today. They will lay the foundation for those that will come tomorrow.