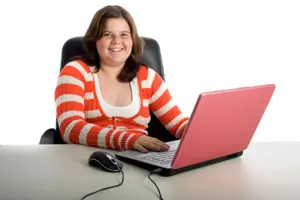 English as a second language (ESL) websites for children can teach and reinforce important skills.
Benefits of ESL Websites for Children
ESL websites for children can help the child in several ways:
Build vocabulary
Teach correct spelling
Teach correct pronunciation of words
Assist with basic grammar such as understanding sentence structure, parts of speech, tenses, and singular and plural word forms.
ESL websites for students contain a variety of educational tools and resources including:
Interactive games and activities
Interactive stories
Online quizzes
Children's vocabulary videos
Printable worksheets
Printable flashcards
When selecting an ESL website for a child you should look for sites which have the tools and resources listed above as well as features that present these tools in ways that make learning fun and productive. For example:
Interactive - Many of the ESL websites are interactive. Interaction with language concepts can help children learn and remember more effectively.
Games and Activities - Games and activities may repeat the same concepts in different formats. The children remain interested because of the different platforms, and the increased repetition builds a stronger language foundation.
Entertainment - Children tend to view websites as a source of entertainment, making web-based activities a fun method for teachers and parents to help their ESL children learn English.
Finding the Best ESL Websites for Children
Evaluating English learning websites for ESL students is important, not only in terms of age appropriate content and for excessive or inappropriate advertising, but also in terms of what skills the websites are teaching or reinforcing.
Sites that are too easy will not challenge the student.
Sites that are too difficult may make the child feel overwhelmed or frustrated.
The best websites are typically websites designed by, or with the help of, ESL educators or reputable language organizations.
ESL Websites for Children
English learning websites for children include:
An Additional Note on English Learning Websites
Although there are many websites which are designed for students learning English as a second language, first language English websites for children may also have valuable resources as well.
Many concepts -- such as the alphabet, letter sounds, vocabulary, opposites, word pronunciations, and meanings are new to native English speakers. For example:
Sesame Street has several games that may be appropriate for use with ESL students, such as letter recognition, basic greetings, and basic vocabulary such as body parts and classroom items.
PBS Kids offers many language arts and English skill games based on popular public television shows for children.


Even thought these websites are not designated ESL websites for children, teachers and parents may find many of the activities suitable and helpful.