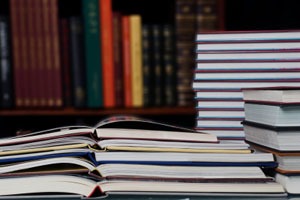 Countless books have been published in recent years to meet the needs of a variety of needs of the students, teachers and educators involved in English as a second language.
Types of Books Available
K-12 Teachers - ESL books designed for K-12 teachers typically contain information that is pedagogical in nature. For example, complete units on a particular holiday or season might be provided with corresponding activities and daily lesson plans.
University Instructors - Much of the ESL instruction is based around writing instruction, particularly of the type that is required in early composition courses. These texts may also contain activities and techniques for use in the classroom. Texts for this population also are likely to contain theoretical information that situates contemporary ESL pedagogy in relation to earlier philosophies concerned with the teaching of English.
Students - Whether the student is a younger student who needs extra work at home or an adult ESL student trying to understand the specific challenges that speakers of her native language encounter when learning English, it can be safely assumed that there exists a book that can help.
Popular English as a Second Language Books
The following list of texts is complete with brief descriptions and is organized by the books' intended audiences.
ESL Books for K-12 Teachers
ESL Books for University Instructors
Second-Language Writing in the Composition Classroom: A Critical Sourcebook – This excellent sourcebook published by Bedford/St. Martin's contains 21 scholarly articles that deal with the key issues that instructors of second language learners face in the college composition classroom. Featuring both practical and theoretical components, the book is organized in five parts: historical perspectives, definitions and complexities, shifting theoretical frameworks, rethinking curriculum design, and responding to and assessing second language writing.
Exploring the Dynamics of Second Language Writing (Cambridge Applied Linguistics) – Edited by California State University, Northridge professor Barbara Kroll, the book is designed to provide content-knowledge in the discipline of ESL. A respected expert in the field writes each of the book's 13 chapters. This book is an excellent resource to help train new teachers.
ESL Books for Second Language Students
Additional Resources
The above selections are a small sampling of the immense universe of ESL books. If you discover a particular text you find useful, search out more works by that author or by any authors that are referenced frequently in the text. Bear in mind that there are multiple, competing theories in the world of ESL pedagogy; you might need to do considerable research in order to zero in on the philosophies that work for you and your students.